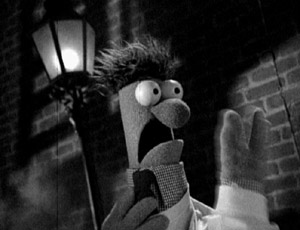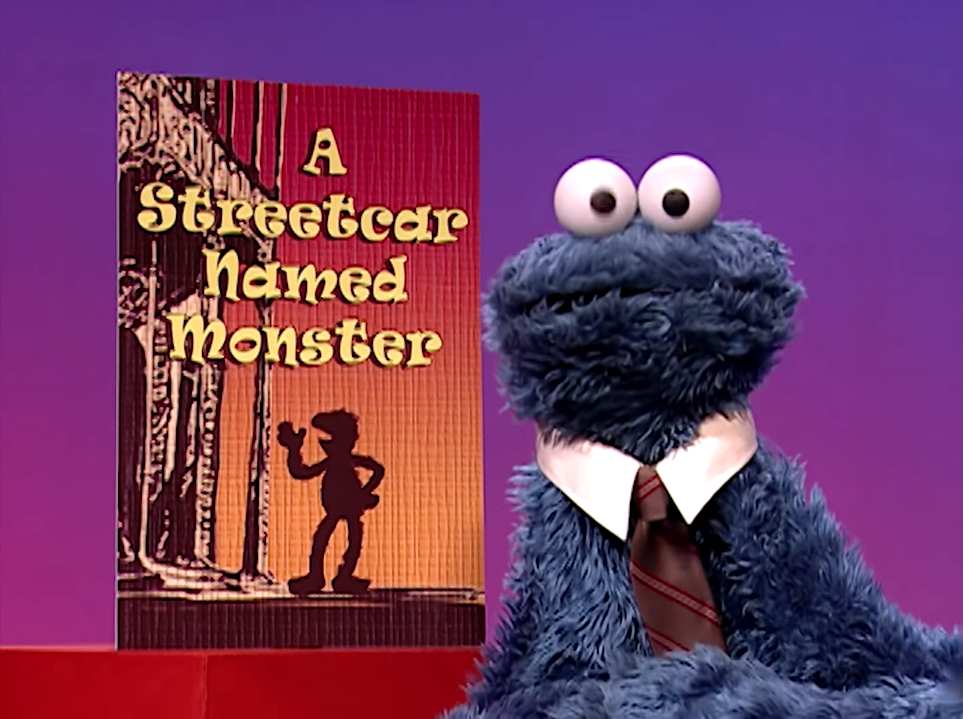 A Streetcar Named Desire is a play by Tennessee Williams which has been adapted into theatrical and television movies (the most famous starring Marlon Brando in 1951) as well as an opera by André Previn. The play opened on Broadway in 1947, and has had many successful revivals.
References
On Sesame Street, Cookie Monster hosts a segment of "American Monster Classics" featuring Grover in a spoof of the play. When Grover returns to his apartment building after pulling an all-nighter at the bowling alley, he can't get in because he's missplaced his keys. Figuring that Stella will let him in, Grover realizes that shouting up to her at the crack of dawn would also wake up the slumbering neighbors. He proceeds to shout softly, and eventually increases his volume until someone comes to the window. The pink monster informs him that Stella lives down the street, so Grover proceeds to hail a cab by shouting "streetcar."
Connections
External links
Ad blocker interference detected!
Wikia is a free-to-use site that makes money from advertising. We have a modified experience for viewers using ad blockers

Wikia is not accessible if you've made further modifications. Remove the custom ad blocker rule(s) and the page will load as expected.