A Sesame Street Mystery: The Case of the Missing Rara Avis
Talk

3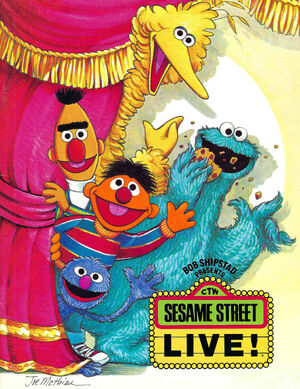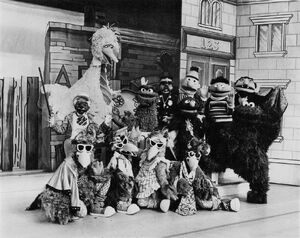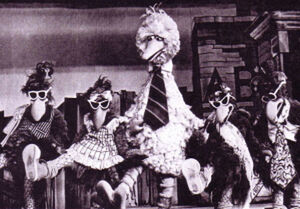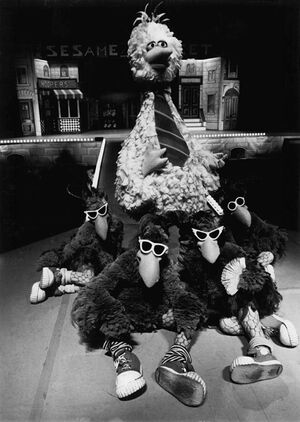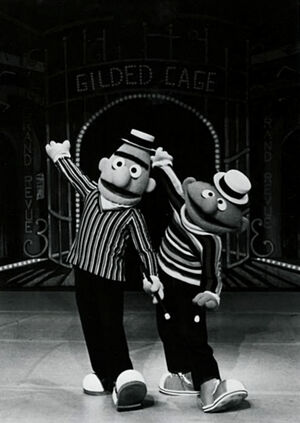 A Sesame Street Mystery: The Case of the Missing Rara Avis was the very first Sesame Street Live show, produced by VEE Corporation in 1980, for a 1980-1981 tour season.
The show was repeated in the United States on tours in 1981-1982, 1984-1985, and 1985-1986. The show traveled to Australia in 1982-1983, and to Australia, Singapore, and Hong Kong in 1990-1991.
In 1992, the show was updated and toured under the title Where's the Birdie?.
Characters
Voices of the Muppets
Touring cast
1980-1981
Songs
The show used ten familiar songs from Sesame Street, plus three original songs. Paul Walberg and Dell Hake wrote two instrumental pieces, "Chicken Tango" and "Constable Chicken Chase", plus a third, "Bird Song", with lyrics by Jon Stone.
Walberg went on to write songs for the Muppet Show stage shows, The Muppet Show on Tour! and The Muppet Show on Tour: 2nd Edition.
Chicken Tango
Constable Chicken Chase
Bird Song
Merchandise
There were some items exclusively available for the tour. Among them were four posters, a souvenir program, banners and pennants.
Credits
Written by Jon Stone and Joseph A. Bailey
Produced by Bob Shipstad
Music Director: Paul Walberg
Directed and Choreographed by Anita Mann
New Sesame Street Live Muppets were designed by Michael Frith
Muppet costumes designed and built by Muppets, Inc.
Design and supervision of construction by Ray Diffen
Assisted by Connie Peterson
Mechanical animation by Mae Canaga
Dialog Editing, Recording Engineering & Mixing by Allen Kaufman