Written by
Matt Silverman, Paul Loren and Annie Colbert
Date
2014
"A Lovely Sunny Day" is a song written for Mashable featuring Zachary Levi and Bert from Sesame Street.
The song celebrates spending time outdoors rather than staying inside on social media. The video also features Kal Penn and Grover, plus cameos by Paul McGinnis and Annie Colbert.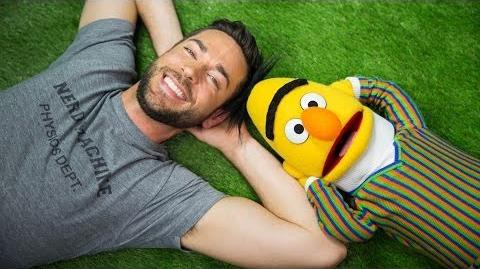 Ad blocker interference detected!
Wikia is a free-to-use site that makes money from advertising. We have a modified experience for viewers using ad blockers

Wikia is not accessible if you've made further modifications. Remove the custom ad blocker rule(s) and the page will load as expected.