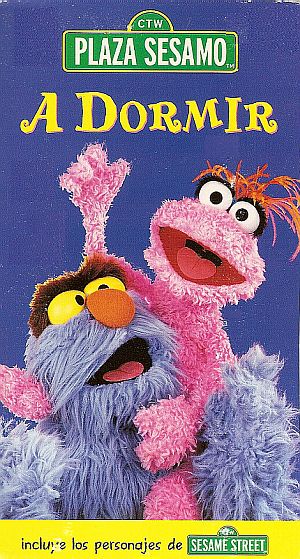 A Dormir (Go to Sleep) is a Plaza Sésamo video released in 1999 by Sony Wonder. The video compiles various segments related to sleep and nighttime.
Segments
"Lambaba"
Grover pretends he's on the moon.
Count von Count calls the 24 Hour Counting Service.
Cookie Monster has a nightmare while sleeping over at Ernie's.
Hoots sings "The Middle of the Night Whisper Song."
Cartoon: Five Bears in the Bed
One head of the Two-Headed Monster wants to sleep, the other wants to play the trumpet.
Cartoon: A jungle comes out of a boy's book.