Written by
Peter Pauper
Published
October 9, 2009
Publisher
Peter Pauper Press, Inc.
ISBN
159359769X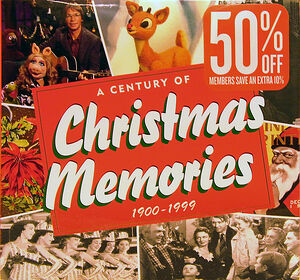 A Century of Christmas Memories: 1900-1999 is a pocket book about Christmas in the United States of America.
It features two illustrated Muppet mentions:
A cropped version of this picture is also featured on the cover.
Ad blocker interference detected!
Wikia is a free-to-use site that makes money from advertising. We have a modified experience for viewers using ad blockers

Wikia is not accessible if you've made further modifications. Remove the custom ad blocker rule(s) and the page will load as expected.