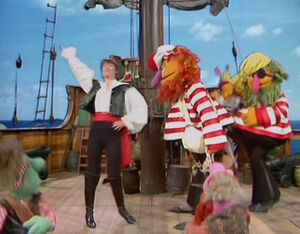 "A Capital Ship" is a traditional song that takes its lyrics from a 19th century poem by Charles Edward Carryl called "The Walloping Window Blind."
Glenda Jackson performs it in The Muppet Show episode 507 with her crew of pirates on the ship they have converted the Muppet Theatre into.
Ad blocker interference detected!
Wikia is a free-to-use site that makes money from advertising. We have a modified experience for viewers using ad blockers

Wikia is not accessible if you've made further modifications. Remove the custom ad blocker rule(s) and the page will load as expected.