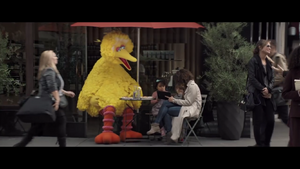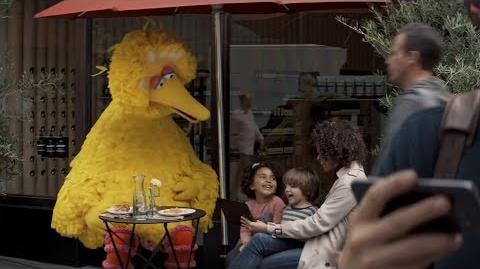 AT&T is a telecommunications conglomerate, best known for the telephone services, being the second largest provider of mobile telephone service and the largest provider of fixed telephone services, the company was originally known by the name Southwestern Bell Corporation, created in 1983.
In 2016, a commercial advertising their wireless phone data plan features a man walking through a town, switching through television shows on his phone, as representations of the shows appear in the real world beside him. At one point he exits a bus and Big Bird can be seen sitting with a woman and two kids, watching Elmo on her tablet (in a clip from the season 40 theme sequence), as a short clip of "The People in Your Neighborhood," plays in the background. During the short scene, text that reads "Sesame Street on HBO," appears.
See also
External links
Ad blocker interference detected!
Wikia is a free-to-use site that makes money from advertising. We have a modified experience for viewers using ad blockers

Wikia is not accessible if you've made further modifications. Remove the custom ad blocker rule(s) and the page will load as expected.