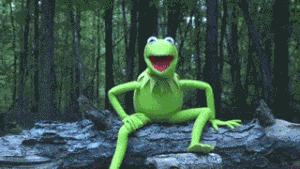 The ALS Ice Bucket Challenge is an activity involving dumping a bucket of ice water on one's head or donating to the ALS Association. The awareness and fundraising campaign went viral through various social media outlets during the summer of 2014.
The challenge publicly dares nominated participants to be filmed having a bucket of ice water poured on their heads and posting it to social media to raise awareness of ALS. A common stipulation is that nominated people have 24 hours to comply or forfeit by way of having to make a bigger charitable donation to the ALS foundation.
Many celebrities―including Ricky Gervais, Julia Louis-Dreyfus, Martha Stewart, Selena Gomez, Justin Bieber, Justin Timberlake, Jimmy Fallon, the Roots, Horatio Sanz, Macklemore, Carrie Underwood, Kobe Bryant, Lady Gaga, Oprah Winfrey, "Weird Al" Yankovic, John Krasinski, Emily Blunt, Conan O'Brien, and George W. Bush―participated in the challenge.
Muppet participants
Sources
↑ Kermit the Frog on Twitter: @KermitTheFrog (8/16/14), @KermitTheFrog (8/17/14), @KermitTheFrog (8/18/14), @KermitTheFrog (8/19/14)
Ad blocker interference detected!
Wikia is a free-to-use site that makes money from advertising. We have a modified experience for viewers using ad blockers

Wikia is not accessible if you've made further modifications. Remove the custom ad blocker rule(s) and the page will load as expected.