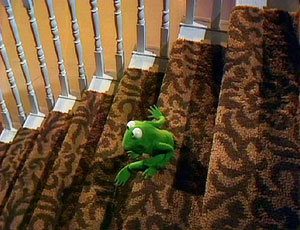 A.A. Milne (1882 – 1956), a British playwright and author of children's literature and poetry, was best known for writing a series of books about Winnie the Pooh.
Several of his poems were used as the basis for sketches and songs on The Muppet Show, including "Halfway Down the Stairs" and "The King's Breakfast" from When We Were Very Young, "Forgiven," and "Cottleston Pie" from Winnie-the-Pooh.
Ad blocker interference detected!
Wikia is a free-to-use site that makes money from advertising. We have a modified experience for viewers using ad blockers

Wikia is not accessible if you've made further modifications. Remove the custom ad blocker rule(s) and the page will load as expected.