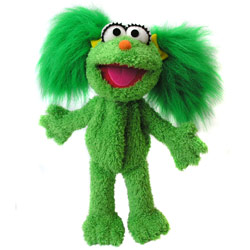 The French toy company Jemini produced two dolls in 2006 to tie in with the French Sesame Street co-production, 5, Rue Sésame. The set includes an Olive doll and an Elmo doll.
The back of the dolls have zippers, and small objects can be hidden inside.
Ad blocker interference detected!
Wikia is a free-to-use site that makes money from advertising. We have a modified experience for viewers using ad blockers

Wikia is not accessible if you've made further modifications. Remove the custom ad blocker rule(s) and the page will load as expected.