This article is about an upcoming project, product, or production.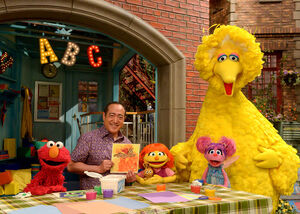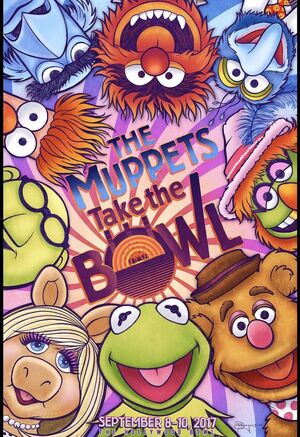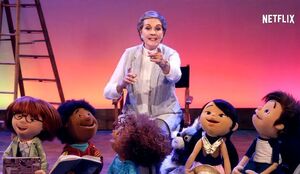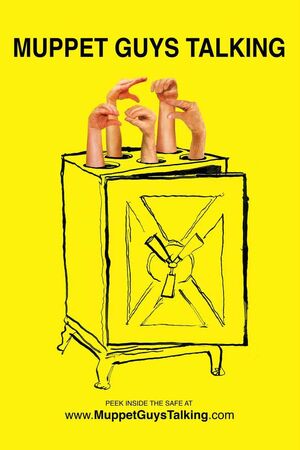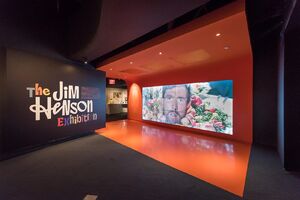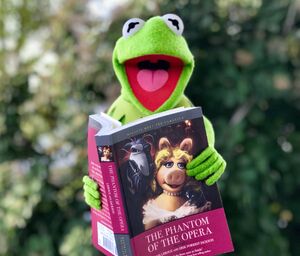 Television and Movies
International Television & Movies
Appearances
Big Bird, Elmo, Oscar the Grouch, Cookie Monster, Abby Cadabby, The Count, Rosita and Grover on Today, January 5
Oscar the Grouch on Ellen, January 10
Abby Cadabby, Rosita and Telly Monster on SiriusXM Satellite Radio, January 10
Elmo, Grover, Cookie Monster and The Count on Jimmy Kimmel Live, January 26
Big Bird, Elmo, Abby Cadabby and Super Grover on Today, February 13
Sesame Street on 60 Minutes, March 19
Elmo and Julia on The View, April 12
Miss Piggy and the Swedish Chef on MasterChef Junior, May 4
Rudy on The Tonight Show Starring Jimmy Fallon, August 4
Elmo on Nightline, August 24
The Muppets at the Hollywood Bowl, September 8-10
Big Bird, Rosita and Abby Cadabby on Good Morning America, October 6
Elmo, Rosita and Abby Cadabby on Today, October 6
Kermit on Dancing with the Stars, October 17
Gonzo at Michael Giacchino at 50, October 20
Kermit at the Drama League of New York annual gala, November 6
Cookie Monster on The Chew, November 7
Alan Muraoka, Rosemarie Truglio, Elmo, Abby, Zoe, Big Bird, Telly, Count von Count, Rosita, Cookie Monster, Bert and Ernie on Today, November 8
The cast of Sesame Street at the 91st annual Macy's Thanksgiving Day Parade, November 23
Kermit and Constantine on A Very Pentatonix Christmas, November 27
Miss Piggy at The Fashion Awards, December 4
Videos
Books
Attractions
Muppet Character Debuts
People
Ad blocker interference detected!
Wikia is a free-to-use site that makes money from advertising. We have a modified experience for viewers using ad blockers

Wikia is not accessible if you've made further modifications. Remove the custom ad blocker rule(s) and the page will load as expected.