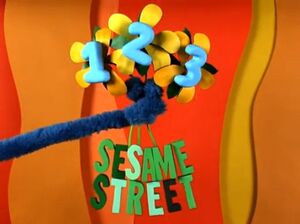 123 Sesame Street was a slot of "newer" episodes shown on Noggin. It aired from 1999 to 2005.
When this series began, only the first 65 episodes from season 25 were included (along with Episode 3238). In September 2002, they were replaced with two rotations featuring episodes from seasons 30 and 31.
Season 25 package (1999-2003)
See also
Ad blocker interference detected!
Wikia is a free-to-use site that makes money from advertising. We have a modified experience for viewers using ad blockers

Wikia is not accessible if you've made further modifications. Remove the custom ad blocker rule(s) and the page will load as expected.