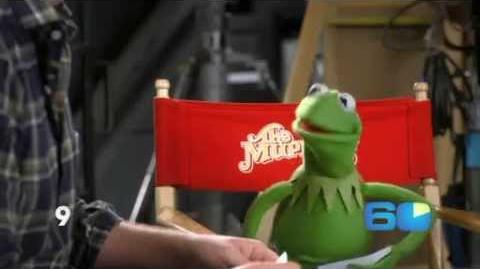 10 in 60 is a Disney.com video feature where stars of upcoming Disney movies answer ten questions in 60 seconds.
Jason Segel and Kermit the Frog were featured in a 10 in 60 segment in October 2011 to promote the release of The Muppets.
Questions
10. The Muppets: party animals or serious stars?
9. The Muppet's Theater: save it or scrap it?
8. Best sidekick: Gonzo or Fozzie Bear?
7. Miss Piggy: Super talent or camera hog?
6. Being green: super simple or not so easy?
5. Best new talent: Walter or 80's Robot?
4. Most Muppety: big explosions or BIG EXPLOSIONS?
3. Leading lady: Amy Adams or Miss Piggy?
2. Best catchphrase: "Wocka Wocka" or "Mahna Mahna"
1. Sum up the Muppets in three words.