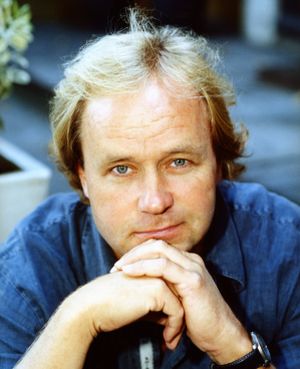 Øystein Wiik (b. 1956) is a Norwegian opera singer, actor and writer. He voiced Gobo Fraggle in Fragglene, the Norwegian dub of Fraggle Rock.
Wiik got his breakthough in the role of Jesus in the play Godspell at The National Theatre in Bergen. Internationally he have appeared at The Raimund Theater in Vienna and The Palace Theatre in London, in the role of Jean Valjean in Les Misérables.
Other stage credits include Tony in West Side Story, Rum Tum Tugger in Cats, Motel in Fiddler on the Roof, Judas in Jesus Christ Superstar and The Phantom in The Phantom of the Opera. He has written a handful of musicals together with Gisle Kverndokk and Inger Schjoldager.
External links
Ad blocker interference detected!
Wikia is a free-to-use site that makes money from advertising. We have a modified experience for viewers using ad blockers

Wikia is not accessible if you've made further modifications. Remove the custom ad blocker rule(s) and the page will load as expected.