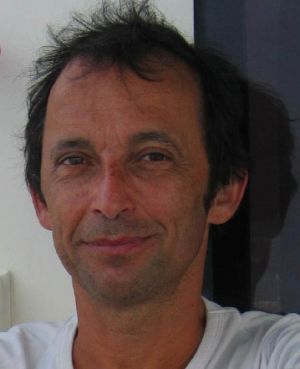 Éric Métayer (b. 1958) is a French voice actor who dubbed Miss Piggy and Rizzo the Rat in two movies, and Tutter in Tibère et la maison bleue (Bear in the Big Blue House). He also dubbed Wilson in the Jim Henson Company film Good Boy!
Métayer was the French voice of Iago in Aladdin and its spin-offs, the beaver in Lady and the Tramp, Roll and various insects in A Bug's Life, and Pain and Panic in Hercules. In live-action dilms, he dubbed Watto in the Star Wars prequels and Owen Wilson in Wedding Crashers. In 2004, he dubbed dog Rantanplan (Rintincan) in Les Dalton (with Til Schweiger). On-camera, he appeared on various French series, including Maigret, as well as the talk show circuit.
Muppet dub credits
External links
Ad blocker interference detected!
Wikia is a free-to-use site that makes money from advertising. We have a modified experience for viewers using ad blockers

Wikia is not accessible if you've made further modifications. Remove the custom ad blocker rule(s) and the page will load as expected.