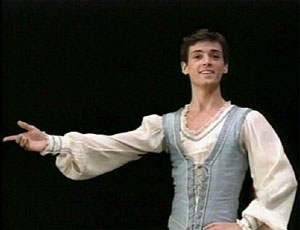 Ángel Corella (b. 1975; also credited as Angel Corella) is a Spanish ballet dancer, who was a principal dancer with the American Ballet Theatre in New York City.
In Season 29, he filmed segments for Sesame Street. In one, he dances with animated letters of the alphabet, while Zoe, Telly and Elmo recite them in turn (EKA: Episode 3785). In another, he spins around while The Count counts each movement. (EKA: Episode 3744)
External links
Ad blocker interference detected!
Wikia is a free-to-use site that makes money from advertising. We have a modified experience for viewers using ad blockers

Wikia is not accessible if you've made further modifications. Remove the custom ad blocker rule(s) and the page will load as expected.