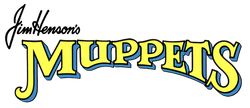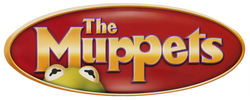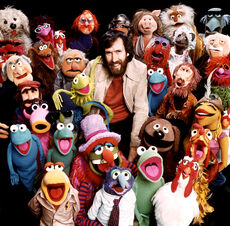 The Muppets are a family of puppet characters created by Jim Henson and his colleagues.
It is sometimes claimed that Henson invented the word "Muppet" as a combination of the words marionette and puppet.
The Word Muppet
The word "Muppet" first appeared in the spring of 1955 on Afternoon with Inga, thus the first groups of the Muppets would appear in Sam and Friends. Jim Henson used the Muppet name to define the characters in all of his productions, and distinguish his characters from those of other television puppeteers. Even after The Muppet Show, when the word Muppet became more closely associated with characters from that show and related productions, the word Muppet continued to be used to describe characters from productions featuring mostly original characters, in addition to productions that heavily feature characters from The Muppet Show. For example, the credits for Fraggle Rock read "with Jim Henson's Muppets," even though none of The Muppet Show characters were used.
The Jim Henson Company rarely used the Muppets name to describe creations from the Creature Shop. Rare examples of Muppets created from the Creature Shop include the casts of The Ghost of Faffner Hall and Mother Goose Stories, as well as the ghosts from The Muppet Christmas Carol. In the late-1980s/1990s, the word Muppet would start being associated with new productions less often than it had been (unless that production featured characters from The Muppet Show, such as Muppets Tonight and the Muppet movies). The phrases "Muppet Performers" or "Jim Henson's Muppets" still appeared in the credits to such shows as Dog City and Big Bag.
Since selling the Muppets to The Walt Disney Company in 2004, the Jim Henson Company has stopped using the Muppets name for characters in newer productions. They stopped including the Muppets name on new Fraggle Rock products (the first three Fraggle Rock DVDs actually cut the "With Jim Henson's Muppets" credit in the opening, though it's been included in the opening for later DVDs). This is to create a distinction between the Muppet Show -brand characters (Disney owned) and other Henson Company puppets.
Sesame Workshop retains the Muppets name in its credits and products for Sesame Street, continuing to call its characters "Jim Henson's Sesame Street Muppets" and the puppeteers "Muppet Performers" or "Muppeteers." Oddly enough, however, from 1990-1991, the credits for Sesame Street and related productions referred to its Muppets as "Sesame Street Puppet Characters."
See also